Homebound is a game about making choices and managing your mental well-being while in lockdown, inspired by Reigns from Nerial. The choices you make will craft your story, while affecting your happiness, energy and productivity. Can you keep all three from hitting zero? The best way to play is on Android (download link below)! Homebound was created for The Neighbourhood Jam 2020.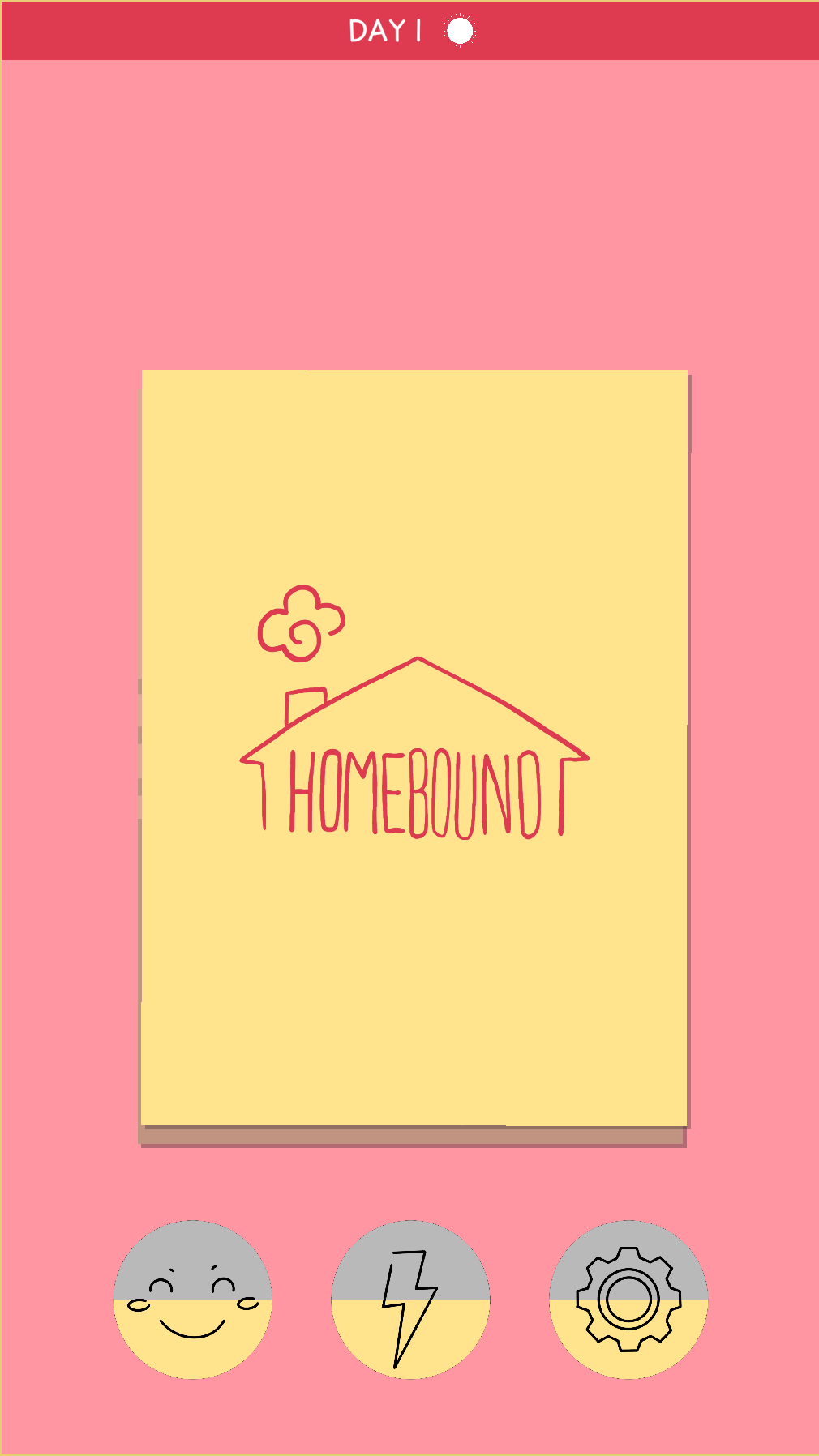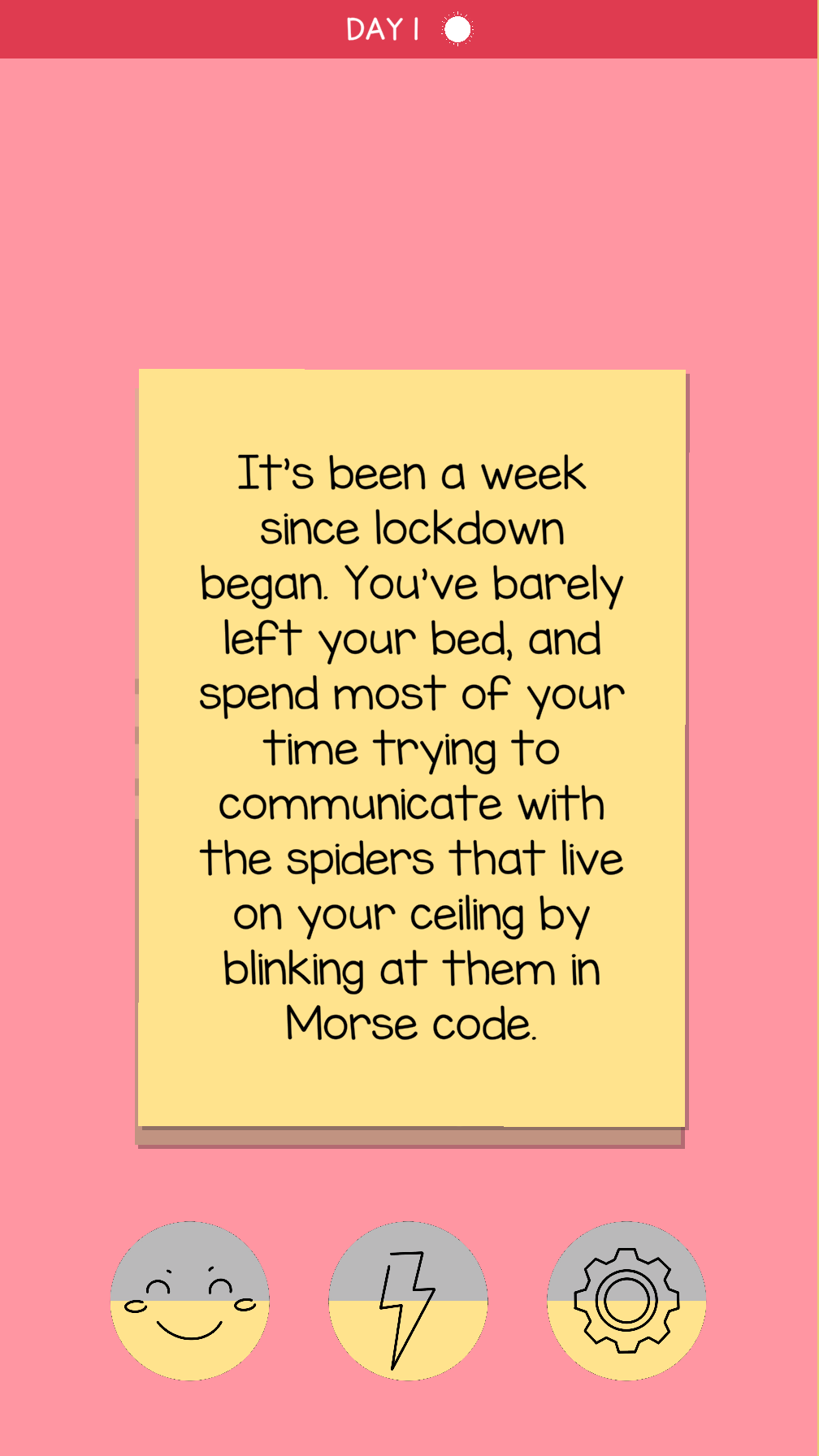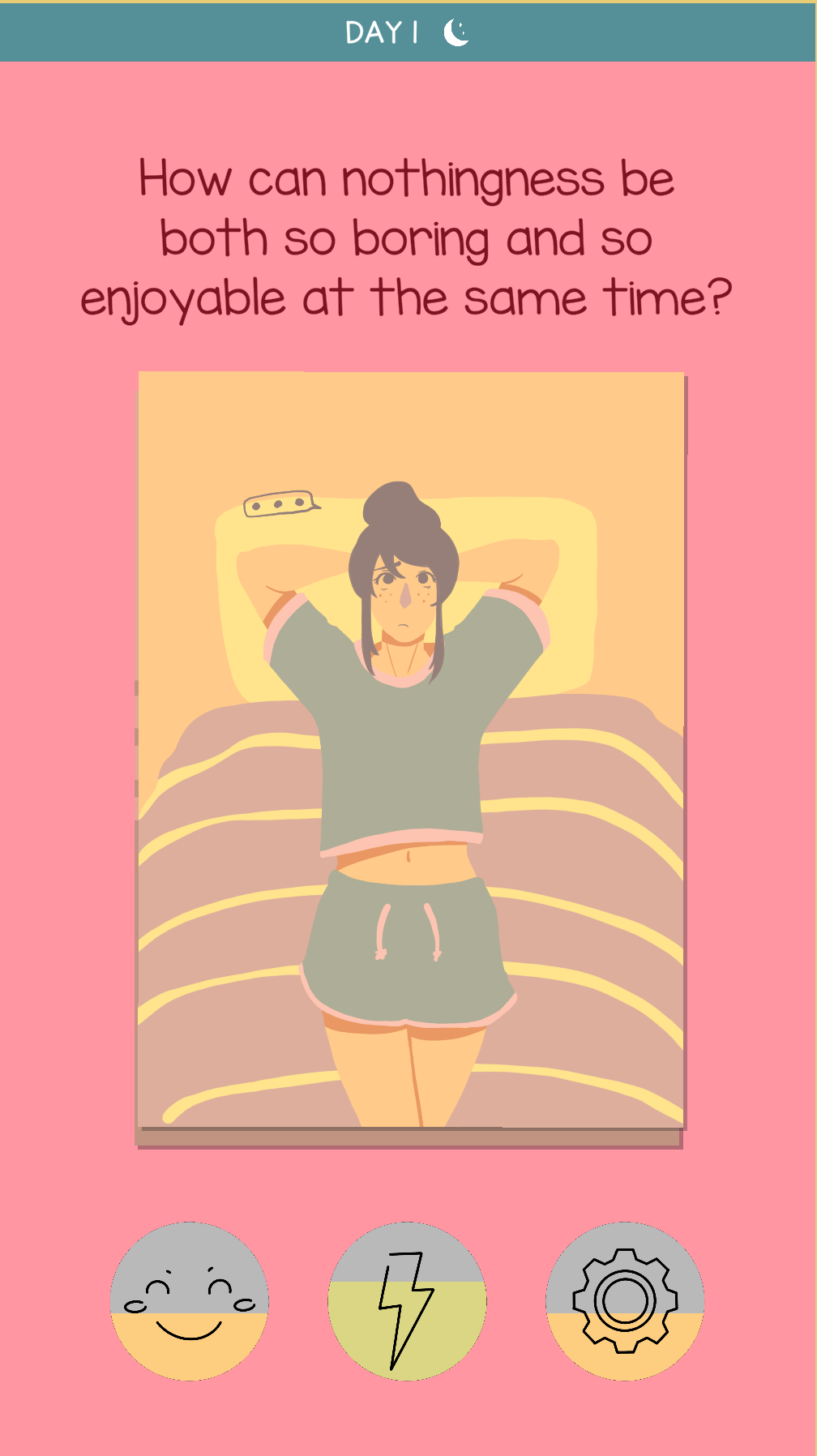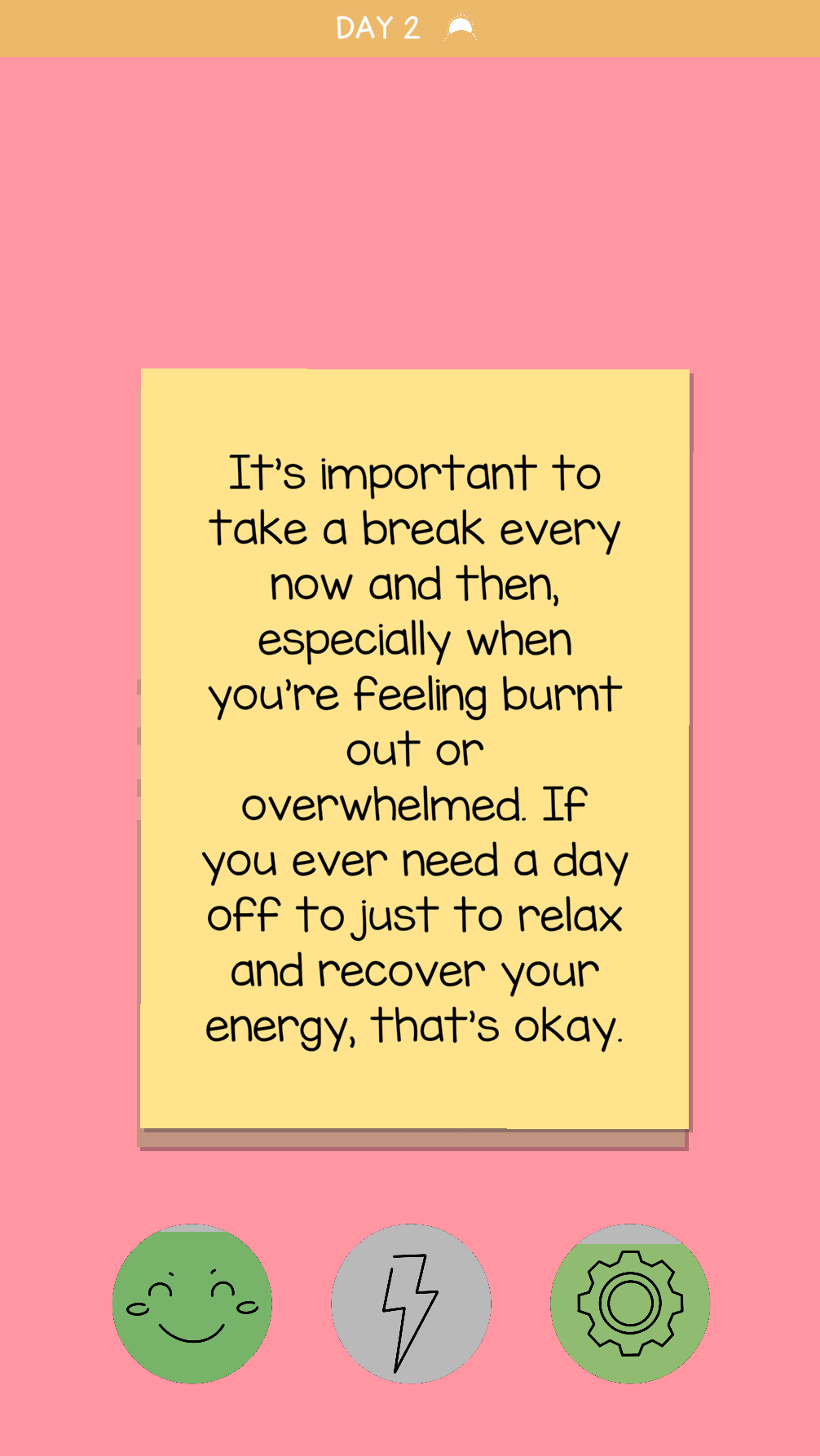 Swipe cards left and right to make choices. Pay attention to your happiness, energy and productivity levels, and don't let them drop too low! Each play-through will take around 5-10 minutes,  but we recommend multiple play-throughs to experience all of the different paths within the game

.​​​​​​​
You can download this game for free at itch.io. You can download to your PC (Windows only), play directly in the browser, or, for the best swiping experience, on your phone (Available on Android and now...Apple App Stores!)
My involvement in the project saw the composition of the main soundtrack and all sound effects.