Work in pairs, steering and shipwrecking your way to victory using your own smart device as the controller! 
- Battle with up to 6 boats,  taking control as either Captain or Gunner
- Play in randomly-assigned, asymmetrical pairs that are re-shuffled every round
- Use your mobile phone as a controller and play locally with up to 12 friends
- Fight using an array of weapons and power-ups
- Fill the arena with AI boats to battle against
- Choose your faction and play as one of three characterful groups of robots
- Navigate through Scrap City, and immerse yourself in the charming robot-run world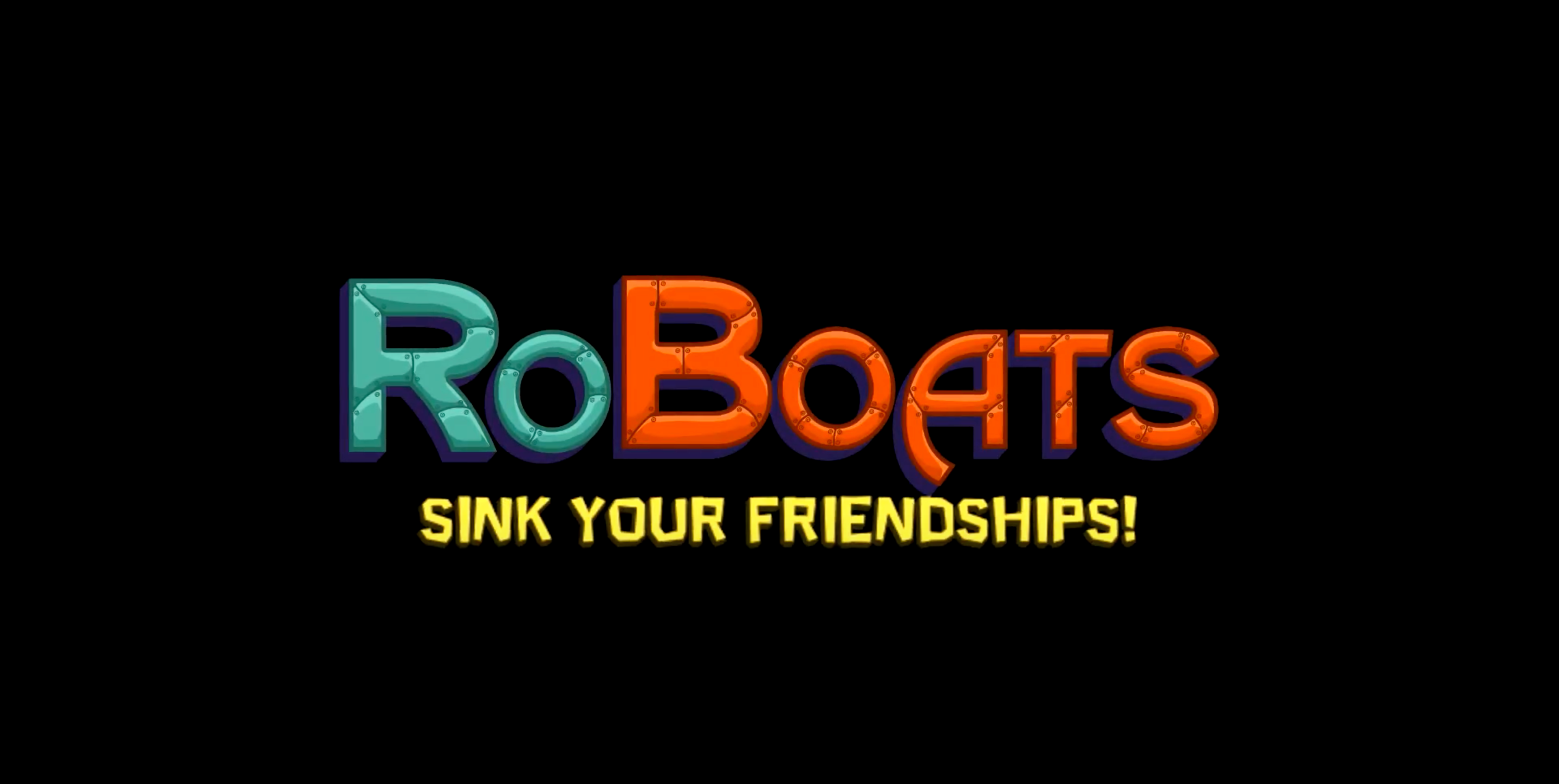 RoBoats Legacy is a demo for 'RoBoats' - released to allow players to experience a slice of what we are currently working on and help us develop the best possible product for release. The full version of RoBoats will include:
- More maps and game-modes (including PvE for smaller groups/pairs)
- Character and boat customisation 
- Player progression (levels, coins, etc.)
- Achievements, challenges and events
- Dynamic environments that affect gameplay
All customisation and individual progression will be tied to the mobile companion app and can be taken with you wherever you go, making it the ultimate local party game.
Animal Puree commissioned me to compose the soundtrack to the game and their subsequent levels. This was a fun project to work on, finding creative ways to blend the nautical theming with modern technology to create a soundtrack that is not only fun, but catchy too!
This game project was selected to enter the prestigious Transfuzer 2018 competition and was demonstrated at EGX as a result.